As a business owner and/or employer, you have a legal responsibility to your employees, customers and the public
You could be held legally liable and risk being sued if an employee, or a member of the public, is injured as a result of your negligence or breach of duty
Liability Insurance is designed to pay any compensation and legal costs that occur if an employer is found to be at fault
Employers Liability
the exposure risk is assessed on the basis of the
number of employees
and the size of the
payroll.
For
public
and
product liability
the exposure risk is based on the
turnover
and factors such as whether you work on site away from your premises.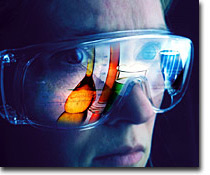 Product Liability is defined as any physical item that is sold or given away
Products must be fit for purpose and under the consumer protection acts in many countries, you are legally responsible for any damage or injury that a product you supply, may cause
Your Responsibilities If you supply a product and something goes wrong with it, claimants are likely to claim from you first, even if you did not manufacture the product
The nature of the risk i.e. the viability of a claim, and premium, is affected by who the product is sold to, how and when it is used, and any warnings or labels that are provided
Product Liability Insurance should cover you against unforseen circumstances. Bad workmanship is not covered. If you make an inferior product, your claim may be refused.

Professional Indemnity