Global Term Life Plan
Global Term Life provides life insurance cover up to $1,500,000
Once your cover is in place you may continue to renew it each year, until you reach the age of 70,
even if your health deteriorates
Global Accident Plan
You can also apply for the Global Accident plan, which will pay an additional lump-sum benefit to your beneficiaries if you die from an accident.

If you survive an accident that results in you loosing your sight; speech; or hearing; or you loose the use of a limb, the benefit will be paid to you instead.


Global Income Protection Plan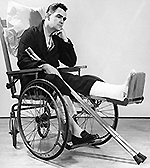 The Income Protection plan provides insurance for loss of earnings. If you suffer an illness or injury which prevents you from working, your plan will pay you a regular monthly replacement income, until you are fit enough to return to work.
Benefits at a glance
• Global Term Life plan benefit can be up to 20 times your current annual salary, with a maximum of $1,500,000
• The plan pays out your insured benefit if you die due to illness or accident
•
You can increase the amount your beneficiaries receive if you were to die in an accident, by applying for the optional Global Accident plan
• Your Global Term Life and Global Accident benefits combined cannot exceed $1,500,000

•
Once your plan is in place, you can continue to renew cover up to age 70
• An Income Protection plan will provide you with a regular monthly replacement income when illness or injury prevents you from working for a continuous period longer than three or six months
• You decide which three or six month deferment period you require when you apply for the plan
• You may apply for cover up to 75% of your current salary, subject to a maximum of $144,000
• Your Income Replacement will be paid as long as as you remain unable to work, up until age 65. Your benefit will cease upon death
• You may renew your Global Income Protection plan every year until you reach age 65
• Terrorism is covered for a victim but no Accident Benefit will be paid
dMAC designed insurance
dMAC Designs insurance products to suit your needs

Term Life